||VON THRONSTAHL||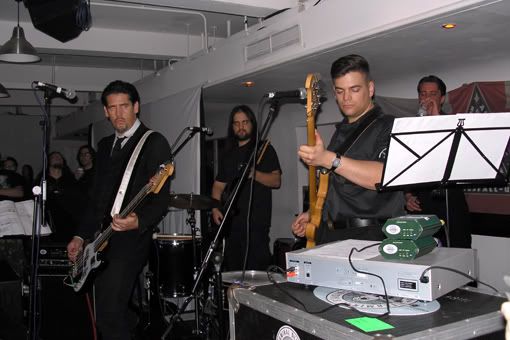 16 horas...
Eso es mi jornada de trabajo hoy y tengo que armarme de paciencia.
¿Que mejor que buenos grupos en mis cascos?
______________________________________________


(ltd. ed. 350) Nuevo MCD de esta banda marcial-industrial, con versiones acústicas de viejos temas (Europa calling-Adoration to Europa) al igual que una versión del de Death in June 'Runes And Men' y otro tradicional Ruso cantado por voz femenina. Por un momento se han dejado a un lado las percusiones marciales y se ha optado por el lado + emocional y melancólico. La última pieza Mutter des Schmerzen-Mother of Pains en la que se escucha de fondo una plegaria (y se remata con Noche de Paz) es especial y excelente.

______________________________________________
Mutter der Schmerzen

01. Europa Calling
02. Runes and Men (Short Version)
03. The Leaders Daughter
04. Adoration to Europa (harsh acoustic version)
05. Mutter Der Schmerzen (extended version)

01. Runes and Men (Other Version)
02. Der Ewige Daseinskampf
03. Bellum, Sacrum Bellum (Mix)
04. The Great British Betrayal (Dead & Night & Blood Mix)
05. Bellum, Sacrum Bellum (Instrumental)

Download





Adoro esta canción